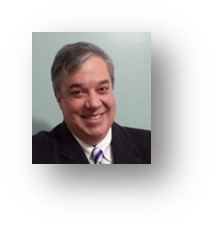 Tony Altobelli
Spark Digital Sales Group
Tony has been actively involved in sales and sales training since 1980 when he worked for Resource Technologies Inc. opening sales and distribution offices in Illinois, Missouri and Kansas. He was responsible for interviewing, hiring and training hundreds of sales personnel for in field service, telemarketing and direct sales. The sales teams he trained won many sales records in their respective divisions. Tony started in the Newspaper business back in 1982 where he worked at a twice weekly publication in the circulation department for 15 years.
Tony has owned and operated his own successful businesses for over 35 years and during that time he has spent tens of thousands in advertising for his businesses. This gives him great insight and knowledge when talking with business owners in the field that can relate to the trials and challenges of running a small business today. Tony originally started with Town News in 2006 to develop a telemarketing division of "The Job Network" but soon moved over to the "Swat Team" as a national sales trainer where he has run hundreds of training sessions for Newspaper management and sales staff. He has run over six thousand calls in the field and closed thousands of deals totaling over ten million in revenue for the media companies he has worked with. Whether your staff needs help with Print Sales, Digital Products or time management to build their book of actives, Tony can help.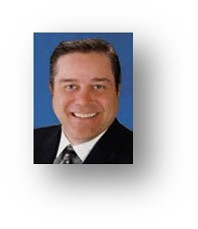 Patrick Bingle
Spark Digital Sales Group
Patrick offers over 25 years of sales and leadership experience in the digital media industry. He started his career as the Audiotex Coordinator for The Beaver County Times, a 45k circulation daily newspaper in western Pennsylvania, and was quickly promoted several times, accepting the executive-level position of Interactive Media Director in 2000. Patrick played a key role in the development and implementation of the Calkins Media corporate interactive media strategic plan and grew his department from a one person operation to a fully staffed digital media company, offering online marketing and advertising, website development, and video production to businesses throughout western Pennsylvania. Patrick was a pioneer in the digital media industry, launching the first website for the newspaper, TimesOnline.com in 1995. He also served on several committees and boards including the Pennsylvania Newspaper Association Internet Business Development Committee.
Prior to becoming a founding member of SPARK Digital Sales Group, Patrick was an Internet Consultant for TownNews.com, and was recognized as the top Internet Consultant of the Year for four (4) consecutive years (2009-2012 and was promoted to Sales Director of the SWAT Division.
Patrick earned his bachelor's degree in business management and is a proud graduate of Dale Carnegie personal and leadership development. He currently resides in the Pittsburgh, PA area with his wife Kathy. Patrick enjoys spending time with his family including two adult children, Lana and Tyler, and two grandaughters, Elizabeth and Luca.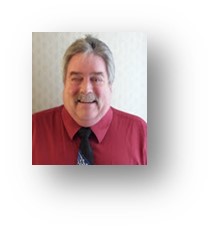 Rex Kastner
Spark Digital Sales Group
Rex has been in the Newspaper Internet business for almost 17 years. Before helping start Spark Digital Sales Group he spent 12 years working for Town News. For the last 7 years he was the Vice President of the Town News SWAT Division. His duties included working with the other SWAT Salespeople, as well as in the field, to implement revenue producing products for newspapers across the country. He has personally sold over $10,000,000 in online advertising and has been on over 10,000 4 legged calls. Before working with newspapers, Rex spent over 20 years in the consumer electronics field selling everything from calculators to computers as a manufactures or distributors representative. He earned his Bachelors Degree in Economics with minors in Mathematics and Accounting. When not traveling he lives deep in the woods in log cabin in Northern Minnesota with his wife Melanie. He also has a daughter Ashley and grandson Colton. They enjoy swimming, boating, skiing, snowmobiling as well as any outdoor activity the north woods have to offer.